Request information on any of Century Air's training programs and services.
Request Now
Testimonial
"I have been to eleven institutions during the past month, and not one has left such a positive impression in my mind. A graduate of your academy should certainly feel proud to be associated with Century Air."
Robert M. Rahle
Branch Manager
Initial Security
New York, NY

Cirrus Transition Training at Century Air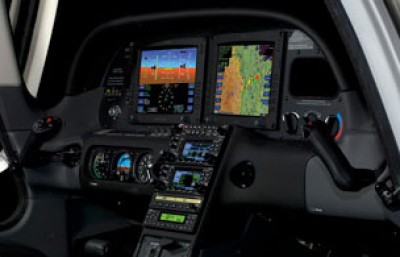 Students may choose to pursue their private pilot certificate (or any pilot training) in the Cirrus aircraft, however; for most pilots it's the next step into a faster and more technologically advanced aircraft. There are two types of Cirrus Aircraft : SR-20 and SR-22. The modern design and composite construction of the Cirrus aircraft offers advanced aerodynamics improving speed and aircraft performance. Flat panel, multi-function display technology contributes to improved spatial awareness and ease of navigation while other industry leading innovations, including the Cirrus Airframe Parachute System (CAPS) improve overall safety. To add to the fun of flying a Cirrus, an advanced, ergonomically designed, spacious cabin contributes to a more comfortable and enjoyable flight experience for yourself and your passengers.
Cirrus aircraft offer lifestyle improving alternatives to personal and business transportation. Avoid long and tedious traffic jams as well as the ever growing airline terminal delays by transitioning your pilot skills into this high performance aircraft. The aircraft are available for extended rental periods if you utilize Century's aircraft rental program, or perhaps you've considered owning your own personal Cirrus aircraft. For either purpose, we are able to help you achieve your goals with a staff of experienced aviation professionals.
Century Air offers initial, transition and recurrent training in the Cirrus aircraft. We provide training for pilots at all experience levels and our customers are given the opportunity to experience the benefits of this revolutionary aircraft first hand. Our instructors are highly motivated and experienced individuals and our programs are flexible to fulfill your specific experience and scheduling needs.