Request information on any of Century Air's training programs and services.
Request Now
Testimonial
"At 18 years of age I began my flight training at Century Air while also attending the Aviation Degree Program at County College of Morris. Three years later I was hired as a First Officer at American Eagle Airlines. I was able to achieve my dream at a young age, thanks to the high quality of training and education I received."
Joseph Farley
Captain, American Eagle
Corporate Pilot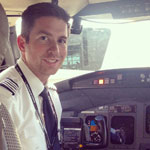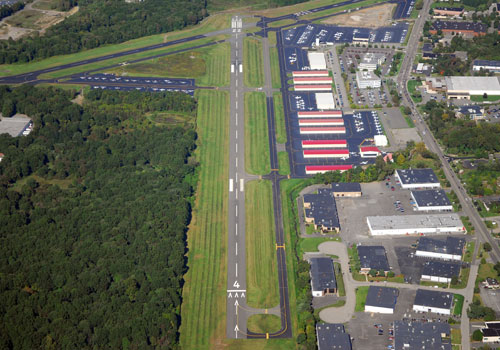 Caldwell / Essex County Airport (KCDW) is a towered Class D airport located underneath New York's Class B airspace. Because of its numerous daily operations and proximity to major metropolitan airports, Caldwell is an ideal place to develop your navigation and radio communication skills in some of the world's most beautiful, interesting and challenging airspace.
CDW is located 20 miles west of New York City and 10 miles west of Teterboro Airport. It is easily accessible from Highways 23, 46, 80, 280 and 287. Public transportation to the airport is also available from the Port Authority Building in NYC on 42nd Street via the Lakeland Bus Company.
Caldwell AirportCaldwell provides pilots with two asphalt runways, 4/22 and 10/28. Runway 4/22 is 4553' x 80' and runway 10/28 is 3721' x 75'. The airport provides a Localizer and several GPS instrument approaches. Runway lighting includes Medium-Intensity Runway Lighting (MIRL), Precision Approach Path Indicator (PAPI), and Runway End Identifier Lights (REIL)
Airport Frequencies
Tower 119.8
Ground Control 121.9
Clearance Delivery 121.1
ATIS 135.5
Runway Configuration
4 / 22 4553' x 80'
10 / 28 3721' x 75'