Request information on any of Century Air's training programs and services.
Request Now
Testimonial
"I chose Century Air because I wanted to be a professional pilot. Two years almost to the day after earning my private pilot rating, I was employed by my first airline flying regional jets. Several years later I was flying 747 freighters around the world, and now, in my third airline job, I owe much of my success to the solid and professional training I got at Century. The training curriculum and instructors are the best around while the expectations are high which prepared me for life as an airline pilot."
Samantha Bradford
Frontier Airlines A320 First Officer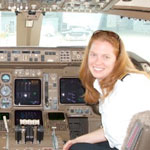 The Flight Training Center at Century Air
Professional Atmosphere
Century Air offers its customers clean, professional, and well-maintained training facilities and aircraft. We place emphasis on customer service and attention to detail.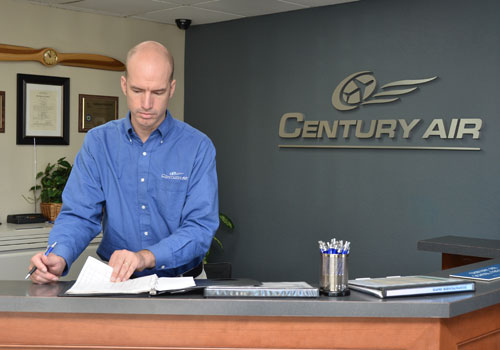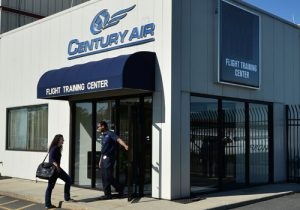 Academic Environment
Flight training is enjoyable, but it's also a fair amount of work. To excel in your training, you'll need to spend a good deal of time studying in order to obtain the knowledge necessary to be a safe and competent pilot. At Century Air, we provide an educational, academic environment that is second to none. Our facility is quiet and free of distractions, allowing you to concentrate on your studies and achieve your goals more comfortably and efficiently.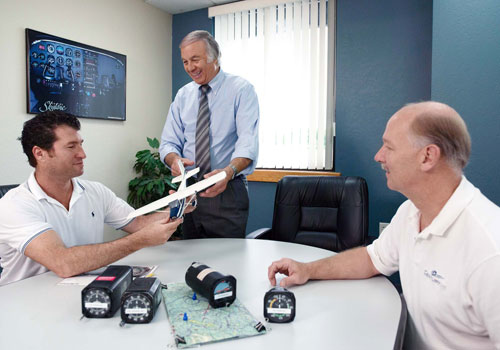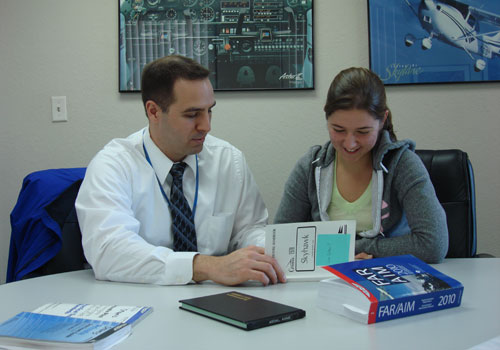 Educational Facilities
Century's classrooms allow one-on-one, individualized sessions with your instructor. To assist you with your academic studies, Century offers a full library of educational DVDs and computer-based training aids, which you can watch at your convenience in our computer-equipped study room (or take them home for viewing on your own computer). These materials are essential to reinforcing what you learn in the classroom and in the airplane. Hundreds of hours of these valuable supplemental training aids are available to you at our training center.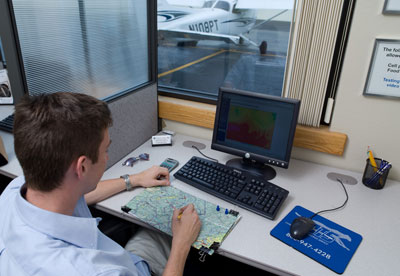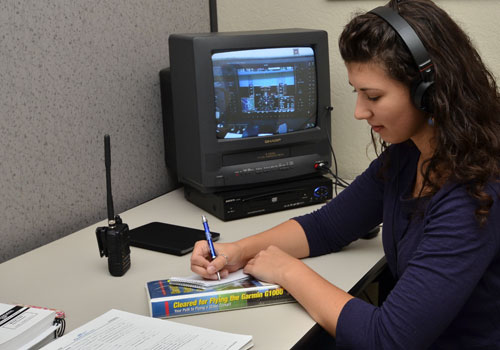 Our Team of Professionals
Our experienced, knowledgeable, and dedicated team of instructors have been carefully selected and extensively trained to ensure that you receive the highest-quality flight training available in the industry. They are committed to making your time with us educational as well as enjoyable.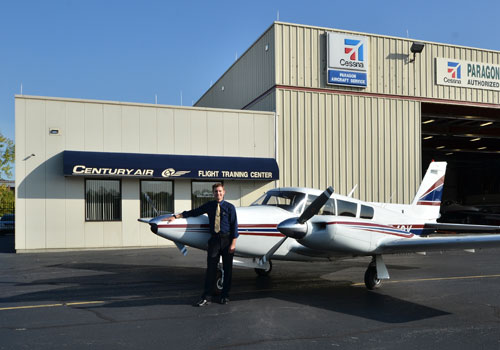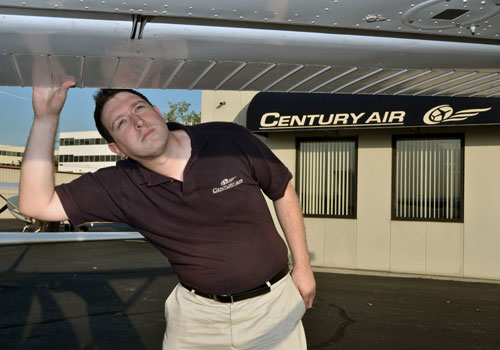 Our Aircraft
At Century Air we pride ourselves on maintaining our aircraft well above the FAA minimum required standards. Offering an exceptional maintenance program is the key to a successful flight training business. Safety always comes first.