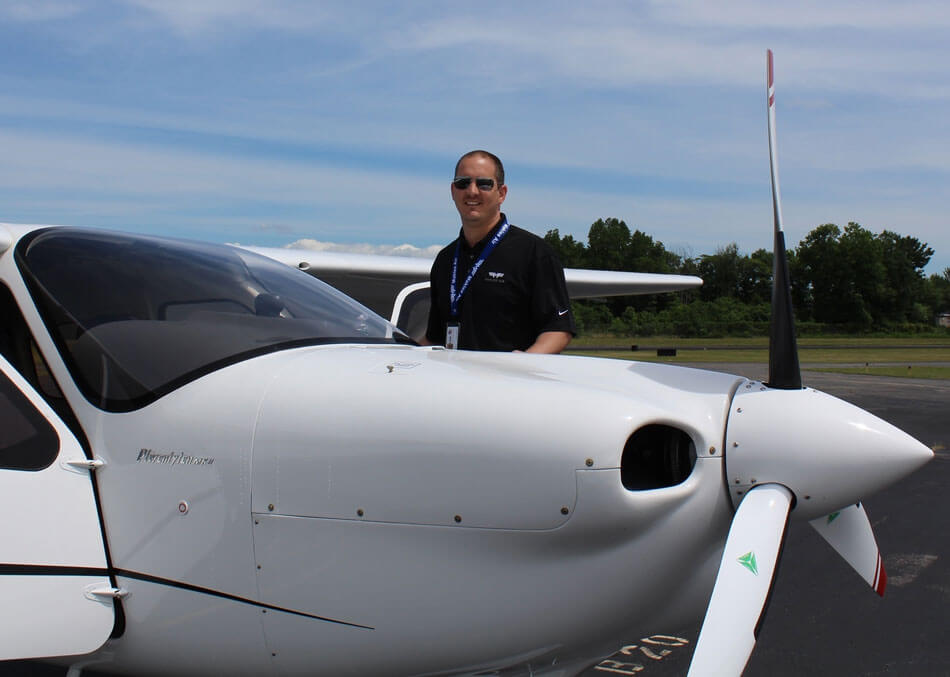 Guy Peleg began training with Century Air from zero time and has since earned his private certificate, instrument rating and commercial certificate.  After a successful career in Software Engineering, Guy enrolled in Century Air with a goal of eventually starting his own Part 135 Charter Company and realizing his second dream of becoming a pilot and aviation business owner.
After earning his Commercial Pilot Certificate in March, Guy invested in a beautiful Technam P2010 – a single-engine, 4-seat, high wing aircraft which is similar to the Cessna 182.  With the goal of building hours and valuable flight experience, Guy first offered his time to assist in humanitarian flights during COVID and then began donating his time to Angel Flight NE.  Angel Flight NE is a non-profit organization helping to transport patients for life-saving medical treatments across the Northeast of the United States.
Since graduating Century Air, Guy has already added over 300 hours to his logbook, and experienced some amazing real world flying.  He said he has used every bit of knowledge he learned while training with Century Air.  He has flown hundreds of approaches, experienced holding patterns, diversions etc… and even experienced an alternator failure in flight.  He is proud to say that his training at Century Air has proved to be excellent and fully prepared him to safely and confidently fly in the real world of the Northeast's busy airspace.
Keep up the great work Guy!  We wish you all the best of luck in your business venture, and we are proud that you chose Century Air for all your training!
For more information on how you can join Angel Flight NE and donate your time to a worthy cause, go to www.angelflightne.org