Request information on any of Century Air's training programs and services.
Request Now
Testimonial
"Having completed my pilot training with Century Air years ago, I look back with fond memories and appreciation of the high standard of training I received. Century has always represented the best in the flight training industry."
Philip DiCostanzo
Captain, Embraer 145
First Officer, Boeing 757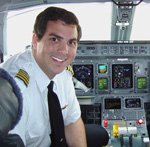 Training For a Career in Aviation

So you want to become a professional pilot? Century Air offers exceptional professional pilot programs for students pursuing a career in aviation. It is important to begin your career with a professional, established and well respected flight training school. The training you receive from your first day in the classroom and cockpit will make a difference in the success of your career. Century Air offers a higher standard of education to help you achieve your in aviation goals. We are dedicated to helping students achieve a exceptional level of skill and knowledge to assure a successful future opportunity whether your goal is corporate, regional and/or major airlines.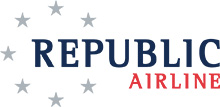 Century Air is partnered with Republic Airline – one of the most popular and growing regional airlines in the USA. Our partnership will assist graduates from professional pilot training to earning your flight instructor certificate and beginning your airline career. Your training at Century Air will guarantee you an interview for a first officer position on the Embraer 170/175, and access to the RJet Pilot Prep Program and industry leading incentives and contracts. Be sure to join us for the next RJet Day recruiting event to learn more!
Professional Pilot Programs
The Century Air Professional Pilot Program includes Private Pilot and Commercial Certificate courses as well as Instrument and Multi-Engine Rating courses. There are two professional pilot programs to choose from, and which program you choose depends on your career goals in the industry. The programs are identical through the private pilot and instrument training, however; they vary once you begin commercial and multi-engine training (see explanation below). Following the completion of a professional pilot program, a student may also choose to obtain a flight instructor certificate to begin teaching in the aviation industry.
Professional Pilot Program I
(Commercial Pilot with single and multi-engine land)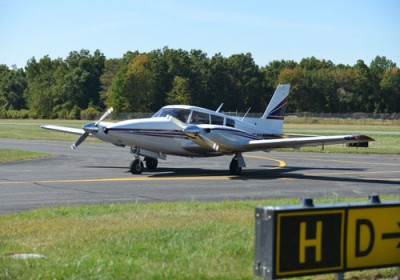 This program includes the private pilot, instrument rating, commercial pilot and multi-engine add-on rating courses. The commercial pilot training will be conducted primarily in the single-engine aircraft and the multi-engine rating will be an add-on to the commercial pilot single-engine certificate. This program allows the student to obtain a commercial pilot certificate with both single and multi-engine land class privileges. The program may also be accomplished as single-engine without the multi-engine add-on.
Professional Pilot Program II (Commercial Multi-Engine Pilot)
This program includes the private pilot, instrument rating and commercial multi-engine pilot courses. The commercial pilot training will be conducted primarily in the multi-engine aircraft and the student will obtain 30-100 hours of multi-engine flight time. This program is primarily for students who want to build a larger number of multi-engine hours during their commercial pilot training.