Request information on any of Century Air's training programs and services.
Request Now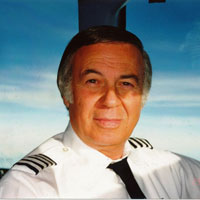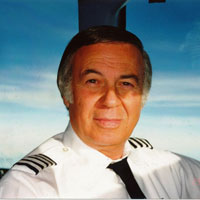 "The philosophy of our flight school is one of quality training as well as quality service."
Richard A. Greene
Retired American
Airlines Captain
President, Century Air
Read more…
Learn to fly with Century Air
Always dreamed of taking flying lessons to become a private pilot? Maybe you've even thought about commercial pilot training or a career in aviation.
Learn to fly with Century Air, the most prestigious aviation school in the Northeast! Located just 30 minutes from NYC, this New Jersey based flight academy is an FAA Part 141 Approved flight training school, offering courses for Private, Instrument, Commercial, Multi-Engine, Flight Instructor, Airline Transport (ATP) and Career Pilot training. Century Air is affiliated with UVU (Utah Valley University) for on-line accredited courses in aviation, and is also approved for International Students (TSA and M-1 Visas), Veterans training and NJ State Workforce Programs.
Century Air is an Insurance-Approved Initial and Recurrent Training Center offering simulator and aircraft training programs for Cessna, Piper, Beechcraft, TBM, Cirrus and Mooney aircraft. Century Air also provides professional aircraft management and pilot services for personal aircraft owners.
Our professional flight training and simulator training centers are located at Essex County Airport (Caldwell – KCDW) in Northern New Jersey.
Contact us for more information or to schedule a consultation to visit our training centers.