Request information on any of Century Air's training programs and services.
Request Now
Testimonial
"Richard Greene … provides a rigorous flight training program that ensures both confidence and competence for students in his program. I highly recommend Richard and Century Air for anyone considering any flight training program, particularly transition and recurrent training."
Glen R. Fleischer
New Vernon, NJ

Captain Richard A. Greene's Key to Success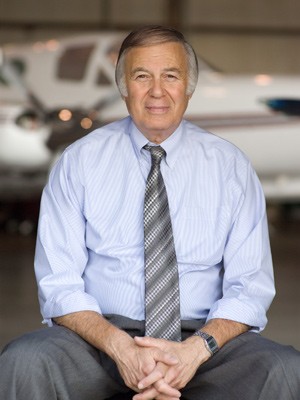 Richard A. Greene has been involved in all aspects of aviation for more than 50 years, which includes over thirty thousand hours of flight experience in many types of aircraft ranging from Piper Cubs and Cessna 172's to Boeing 707's, and 727's, DC 8's,and Airbus A-300's. He is an FAA Designated Pilot Examiner, retired American Airlines captain, FAA Safety Team Representative and President of Century Air, Inc.
Early in his aviation career, Richard Greene realized there was a serious deficiency in general aviation flight training. "Whether your desire to fly is for your own personal enjoyment or towards a career goal," says Captain Greene, "it should be an educational experience and conducted in a professional environment."
With a desire to offer the consumer a first-class training opportunity, Richard Greene opened the doors of Century Air in 1975. Over the years, he has built Century into the premier training facility and educational environment that he believes flight training should be.
In addition to his vast knowledge and experience in aviation, Captain Greene fully understands that the key to success is customer service. His mission statement is clear and concise: "The philosophy of Century Air is one of quality training as well as quality service; something that is rarely found in general aviation, even to this day. With any successful organization, the customer is the number one priority."