Request information on any of Century Air's training programs and services.
Request Now
Testimonial
"Both my family and I thank you for teaching me to be a better and safer pilot."
Daniel J. Stegeman
Airline Transport Pilot
Telford, PA

Accredited College Courses at Century Air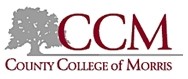 County College of Morris (CCM) located in Randolph, NJ offers an Aviation Technology degree (Associate in Applied Science) program in conjunction with flight training at Century Air.
To find out more about the County College of Morris aviation degree program, contact Professor Venancio Fuentes @ 973-328-5766 or visit the CCM website.
This program is currently suspended. More information on additional college affiliations and aviation degree programs will be coming soon.

Utah Valley University (UVU) offers students the opportunity to gain an associates or bachelors degree in Aviation Science through an on-line course of study while attending flight training at Century Air.
Students interested in an on-line degree program should contact UVU at 801-863-7830, or visit the UVU website and find out more information.