Request information on any of Century Air's training programs and services.
Request Now
Testimonial
"I can't tell you how proud I am to achieve my private pilot certificate through Century Air- a very professional school with a fantastic staff, great instructors and well maintained planes. Thank you everybody at Century Air."
Salvatore Apice
Private Pilot
Paramus, NJ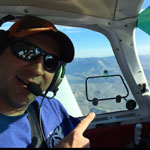 Student Achievements at Century Air
Student Spotlight
Congratulations to our Students on their Recent Achievements!
First Solo
Steven Katz, Sept 2
Randy Marte, Sept 2
Alexander Bowman, Aug 27
Daria Levashova, Aug 26
Victor Nightingale, Aug 23
John Bennis, Aug 11
Samuel Chen, Aug 6
Ashleigh Sharkey, Aug 24
Yucheng Lu, July 31
Honor Dodd, July 30
Jason Oneal, July 28
Nicholas LaBruno, July 6
Xiaochen Liu, July 1
Bellatrix Cruz, July 1
Perry Bloch, June 27
Jace Rosario, June 27
Ongeri Onami, June 25
Yuval Man, June 19
Marc Blanco, June 19
Farhang Rouhi, May 27
Haochen Kong, May 27
Jamie Voto, May 26
Brendan Healey, May 15
Takenori Toda, May 8
Anirudh Guruprasad, May 5
Jeff Pond, May 3
Chirag Chandnani, Apr 27
Joseph D'Agostino, Jr, Apr 27
Ayal Kaynan, Apr24
Samuel Da Silva, April 14
Eric Smidt, April 10
Ronald Manzano, April 8
Vivien Krasznai, April 6
Matthew Beaumont, April 4
Bobby Papachryssanthou, March 29
Alan Budhu, March 22
Rayan Murtada, March 12
Mario Binetti, February 27
Houssein Djirdeh, February 19
Laurenz Siebert, February 13
Jakub Gronowski, February 12
Paaras Bhandari, January 11
Victoria Lieb, January 8
Luke Scaraggi, January 7
Ryan Pickett, December 29
Patrick Lynch, December 21
Jinhao Luo, December 21
Sarah Levy, December 13
Dmytro Shmagin, November 29
Christine Miller-Polselli, November 23
Derrick Alam, November 15
Partick Kaminskas, September 28
Daniela Arama, September 8
Noah Phillips, August 16
Leonor Saitkoulov, July 22
Dennis Nguyen, July 14
Ross Ginsberg, June 24
Jonathan Lace, June 13
Martial Ren, June 11
Lukas Merritt, May 29
Peter Yuskauskas, May 25
Lynber Fernandes, April 23
Clarence Yim, April 21
Diego Encarnacion, March 4
Aadhi Kumar, March 1
Kate Poyarkova, February 21
Michelle Ferrer, February 9
Scott Savarese, November 30
Robert Parrish, November 7
Matthew Voelker, November 4
Gurbhej Dhillon, October 23
Ihsan Kalkan, October 1
William Hannan, September 30
Brad Seiler, September 29
Julio Van Lange, September 18
Private Pilot
Perry Bloch, Sept 7
Michal Kravarik, Sept 4
Michelle Ferrer, Sept 2
Vivien Krasznai, Sept 1
Ryan Murtada, Aug 27
Victoria Lieb, Aug 27
Brendan Healey, Aug 23
Ashleigh Sharkey, Aug 23
Jonathan Lace, Aug 20
Mario Binetti, Aug 16
Houssein Djirdeh, Aug 14
Honor Dodd, Aug 11
Laurenz Siebert, Aug 6
Luke Scaraggi, July 24
Christine Miller-Polselli, July 13
Jinhao Luo, June 20
Scott Savarese, May 26
Paaras Bhandari, May 23
Sarah Levy, May 7
Ryan Pickett, April 10
Daniela Arama, March 22
Patrick Lynch, March 17
Mitulkumar Patankar, December 13
Ross Ginsberg, October 14
Kyle Niner, October 12
Sean Byrnes, September 16
Michael Ayaz, September 3
Steven Copeland, September 2
Dennis Nugyen, September 2
Robert Parrish, August 13
William Hannan, August 5
Clarence Yim, August 2
Matthew Voelker, July 22
Veronica Hernandez, July 20
James Pochez, July 19
Diego Encarnacion, July 1
Edward Barton, June 25
Brad Seiler, June 3
Daniel Stokar, May 24
Julio Van Lange, May 21
Michael Kelly, April 5
Kenneth Montgomery, February 20
Kyle Glasgow, February 9
Harrison Moyle, January 27
Sarah Morris, December 13
Gordon Keil, December 10
Amaury Darcet, December 9
Marcelo Nardella, November 4
Justin Mild, November 2
Shenoda Halim, September 25
Allison Mack, September 24
Berkan Gunel, August 31
Marco Ossanna, August 10
Luke Kurian, July 23
Viktor Kolesnyk, July 23
David Paul, July 22
Michael Rieber, May 20
Rodolfo Matos, April 18
Gregory Weber, April 14
Lawrence Krovlev, April 6
Luis Navarro, March 20
Instrument Rating
Daniela Arama, Aug 21
Clarence Yim, June 18
Nichols Auslander, Apr 21
Christopher Brooks, March 16
Srinivasa Rajan, February 12
Christian Rodriguez, February 18
Robert Lewin, December 27
Dennis Nguyen, December 14
Shenoda Halim, December 9
Alexander Reik, December 2
Steven Copeland, December 1
Ryan Corbett, October 23
Kyle Glaskow, October 18
Sarah Morris, September 30
Luke Kurian, September 15
David Melka, September 4
Marcelo Nardella, May 11
Fernando Martinez, April 4
Zachary Bonugli, March 21
Justin Mild, March 11
Justin Francois, November 24
Lawrence Krovlev, November 14
Luis Navarro, October 22
Pallavi Batra, October 21
Samuel Brito, October 10
Isaiah Einzig, September 7
Gregory Weber, September 3
Tomasz Pasciak, August 24
Matthew Steinberg, August 12
Carl Jones, July 10
Eric Yun, May 21
Esther Lin, April 28
Fardeen Faisal, January 31
Jordan Sisco, January 7
Gal Peleg, November 29
Matthew Ruggiero, September 26
Kenneth Carroll, September 16
Yusuf Alkandi, August 24
Mark Javornik, August 5
Rati Khutsishvili, May 27
Yazan Almaidani, March 8
Matthew Gillett, February 24
Raj Patel, February 23
Chaim Shmulewtiz, February 22
Annareka Akovity, February 21
Guy Peleg, December 25
Anderson Lopes, November 30
Steven Ma, October 6
Jed De Vera, September 11
David Kanbar, July 24
Xu (Vincent) Xuan, July 15
Commercial Pilot
Nicholas Auslander, Aug 20
Tomasz Pasciak, July 23
Christian Rodriguez, June 13
Dennis Nguyen, June 5
Gal Peleg, May 8
Marcelo Nardella, May 5
Kyle Glaskow, March 1
Stephen Scully, January 22
Fernando Martinez, October 30
Sal Montalvo, October 22
Aden Poller, August 24
Justin Mild, July 24
Sara Komor, July 19
Luis Navarro, June 13
Samuel Brito, May 26
Gregory Weber, March 25
Fardeen Faisal, December 5
Yusuf, Alkandi, October 3
Eric Yun, September 27
Rati Khutsishvili, August 27
Chaim Shmulewitz, August 4
Anderson Lopes, June 20
Esther Lin, June 18
Jordan Sisco, February 24
Matthew Gillett, February 10
Pierre Le Dorze, January 14
Kenneth Carroll, March 30
Raj Patel, December 19
Thomas Perrin, November 20
Yazan Almaidani, November 14
Mauricio Bocanegra, October 17
Jed De Vera, September 20
Mark Astley, September 16
Eric Gallinek, September 6
Luan Pham, August 6
Darren McKeever, August 1
Flight Instructor (CFI)
Kyle Glasgow, Aug 22
Christian Rodriguez, July 31
Salvador Montalvo, July 30
Fernando Martinez, March 27
Jeremy Kinney, November 22
Justin Mild, September 19
Luis Navarro, September 14
Rati Khutsishvili, September 5
Samuel Brito, August 6
Gregory Weber, July 9
Daniyal Mansoor, May 25
Eric Yun, November 29
Pierre Le Dorze, October 15
Kenneth Carroll, October 1
Jack Nagano, August 6
Thomas Perrin, June 14
Jordan Sisco, June 2
Brian Azevedo, May 15
Yazan Almaidani, May 13
Joseph Ranauro, February 4
Steven Ma, January 13
Flight Instructor (CFII)
Salvador Montalvo, Sept 21
Fernando Martinez, May 16
Rati Khutsishvili, January 16
Greg Weber, November 3
Justin Mild, November 2
Luis Navarro, October 10
Daniyal Mansoor, October 6
Pierre Le Dorze, August 29
Samuel Brito, August 13
Eric Yun, December 12
Kenneth Carroll, November 8
Jordan Sisco, August 5
Yazan Almaidani, July 19
Joseph Ranauro, June 28
Daniel Vazquez, June 15
Flight Instructor (MEI)
Multi-Engine Rating
Luis Navarro, May 29
Greg Weber, May 25
Samuel Brito, April 10
Eric Gallinek, February 1
Israel Zapata, January 29
Nicholas Auslander, December 28
Eric Yun, December 8
Justin Mild, November 12
Hassane Bambara, July 7
Gary Rigg, January 8
Patrick Miranda, December 21
Jordan Sisco, April 7
Yazan Almaidani, December 23
Erika Szillus, November 20
Eric Koehler, November 17
Cesar Salazar, November 10
Jonathan Ruhl, November 9
Aaron Diehl, September 27
Airline Transport Pilot (ATP)
Arnold Pelekelo, March 27