Request information on any of Century Air's training programs and services.
Request Now
Testimonial
"After regaining my proficiency and recently completing an instrument rating, I can say that you operate a top-notch professional organization in every way…the operations are run to 'airline standards' given the quality of the training programs, equipment, facilities, and overall operation. What makes the difference is the commitment to high standards that you and your team have, and the quality of all your staff…"
Larry Williamson
Chatham, NJ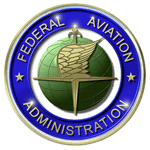 All pilot applicants will be required to pass an FAA flight test to obtain each rating and/or certificate sought. A flight test (also known as a "practical test" or "check ride") must be given by an Examiner who is designated by the FAA. Students must meet the requirements set by the FAA for each rating or certificate and have logged the minimum required hours in their pilot's logbook. Students must complete a Form 8710 and receive the appropriate endorsements from their instructor prior to scheduling the FAA Flight Test.
Century Air has two Designated Examiners available for FAA Practical Tests: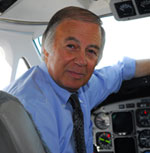 Richard A. Greene
FAA Designated Pilot Examiner
Teterboro FSDO
(973) 575-4800 Office
(973) 714-2253 Mobile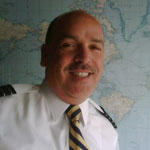 Jay Auslander
FAA Designated Pilot Examiner
Teterboro FSDO
(973) 575-4800 Office
(201) 286-0239 Mobile
The following flight tests may be scheduled:
Pilot Flight Tests:
Sport Pilot *
Private Pilot
Instrument Rating
Commercial Pilot
Airline Transport Pilot
Multi-engine land
Single-engine land and sea
Flight Instructor-Instrument
Multi-engine Instructor
Additional Aircraft Flight Tests:
Piper Seminole (PA-44)
Piper Twin Comanche (PA-30)
Cessna 310
Beech Duchess (BE-76)
Beech Baron (BE-55, 58)
Cessna 340
Flight tests may be scheduled 7 days per week at the availability of the Examiner.
*Richard Greene only