Request information on any of Century Air's training programs and services.
Request Now
Testimonial
"Being a customer and, later, an employee of Century Air proved to be an excellent choice. Century provided first class training and gave me a strong foundation to become a professional airline pilot."
Greg E. Bradford
Jetblue Airways
A320 First Officer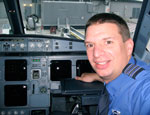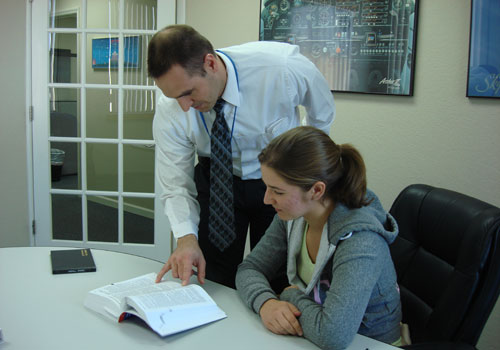 Century Air is an Approved Testing Center for all FAA and FCC written exams. We offer a very comfortable, quiet and clean environment for written testing. The testing facilities are available to all pilots, and all applicants are welcome. Depending on Test Proctor availability, tests may be scheduled to begin between the hours of 8AM-4:30PM, Mon-Fri and 8AM-3:30PM on weekends.
At Century Air, written test preparation is completed through the use of modern computer based training, and FAA computerized testing simulation. All students are provided with the necessary study materials to prepare for the FAA written test. Students will also take practice tests prior to receiving a sign-off from an instructor to take the actual FAA written exam. This allows standardization of course content and a proven 99% pass rate for all students using our test preparation methods.
To schedule an appointment for your test: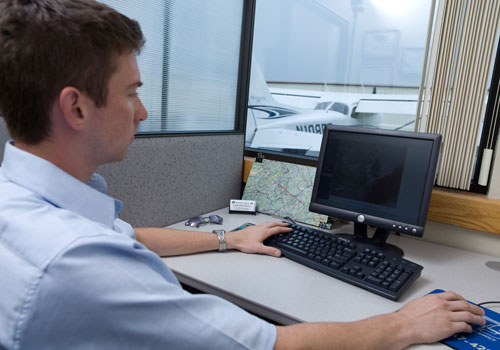 First:
Log onto IACRA and receive your FAA Tracking Number (FTN). You will need this number to register for your written exam. You should have an IACRA account from previously registering for your Student Pilot Certificate.
Next:
Sign on to the PSI-CATS website to Register:
faa.psiexams.com to schedule a testing date and time.
Current fee for an FAA Written Exam is $173 and must be paid when registering for your test.
Registration should be completed at least one day prior to your test date.
If you have any questions or require assistance, please call PSI-CATS at (844) 704-1487.
Be sure to bring a photo ID and a written 'sign-off' from your instructor!