Request information on any of Century Air's training programs and services.
Request Now
Testimonial
"When moving here to pursue my American Dream, I had no idea that I would actually find it up in the sky. Thanks to the exceptional guidance and most professional training at Century Air, I am now a commercial pilot and certified flight instructor. I gratefully continue to rely on their exceptional experience and services to even further improve my flying skills."
Beatrice Uerlings
US-Correspondent, German TV & Radio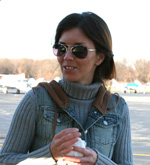 Century Air welcomes students from all over the world! We are proud to be an internationally renowned flight training center.
Students Requiring an M-1 Visa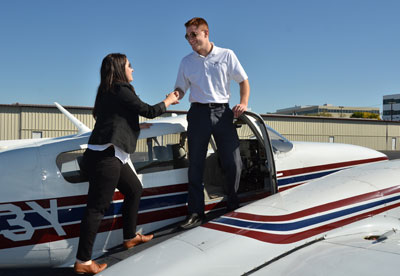 The application process for international students requires a few steps. Students who are legally living in the US on a valid Visa may not need to apply for an M-1 Visa. However; all international students will be required to apply for TSA (Transportation Security Administration) approval to train in the US. For more information on the process of gaining TSA approval, click here. If you require an M-1 Visa, you must receive clearance from the Student and Exchange Visitor Program (SEVP) by submitting a SEVP I-20 Application to Century Air. Once you have completed this application and paid the application fee ($150), an I-20 will be mailed to you. Upon receipt of the I-20, you can make an appointment with your US Embassy or Consulate to obtain your M-1 Visa. You should apply for the Visa at least 120 days prior to your program start date. Once you receive the Visa, you may enter the United States no earlier than 30 days prior to your program start date.
How to Apply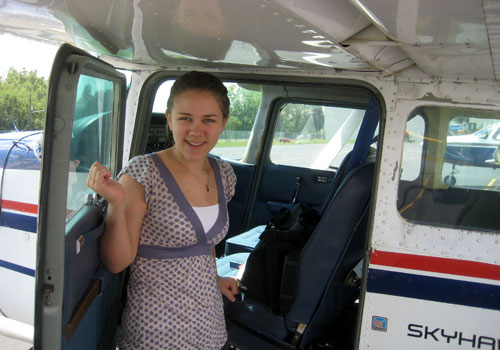 International students must complete the following steps to attend Century Air:
Fill out a Century Air Student Application.
Fill out an I-20 Application (students requiring an M-1 Visa), and pay the $150 processing fee.
Prior to the I-20 being processed, International students on M-1 Visa's must schedule a phone consultation with Century Air and confirm training funds are available for enrollment.
Complete an on-line application for TSA clearance (to train in the US) at www.flightschoolcandidates.gov. For information on completing this form, click here.
Bring your I-20 to your US Embassy or consulate to obtain the M-1 Visa.
Complete the TSA application by attending a fingerprinting appointment in the US upon arrival.
Schedule Enrollment date within the first 30 days of arrival in the US.