Request information on any of Century Air's training programs and services.
Request Now
Testimonial
"I would like to compliment you on the outstanding training and instruction we received during our Cessna 441 training course. It was our first time training at your new facility and our expectations were exceeded in both the quality of instruction and the breadth of material covered."
Peter Rummel
Rummel Industries, Inc.
Union, NJ

Recurrent Training – Frequently Asked Questions
How long is the initial or recurrent training program?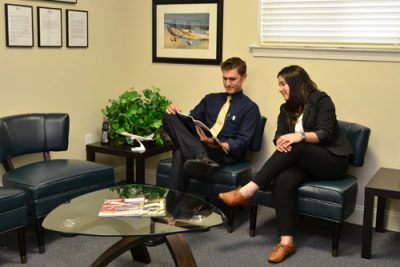 Recurrent programs are typically completed in 1-2 days, while initial programs will take an average of 3-4 days. Initial programs will also require a number of hours of initial aircraft operating experience (IOE) to be conducted in the owner's aircraft following the ground and simulator phase of the program.
The airlines have utilized recurrent training for many years, and it's a major contributor to their excellent safety record. At Century Air, we firmly believe that the same training principles should apply to General Aviation. We have successfully adapted these airline training concepts to the General Aviation level.
Do you have a flight simulator?
Yes. Our simulators are highly realistic, and can accurately duplicate the flight characteristics of many common single and multi-engine airplanes (see list of aircraft for available training). The equipment includes HSI, RMI, and dual Garmin GNS-430 navigators. The most important aspect of our simulators is airline quality visuals as well as real aircraft flying control and feel.
What topics are covered during recurrent training?
To prepare the student for real-world operations, our recurrent and initial programs begin with presentations on airworthiness, aircraft-specific systems, and IFR flying, and then progress to the flight simulator. Normal VFR and IFR operations, as well as many types of emergencies, will all be covered in the simulator.
Can you provide training in my own airplane?
Yes. If you will be receiving initial training, we will provide the initial operating experience (IOE) as per your insurance company requirements and to proficiency. As a recurrent customer, you can utilize your aircraft for additional training, or to complete a BFR following the completion of the recurrent simulator phase of the training.
Where can I stay during my training?
The La Quinta Inn & Suites is conveniently located approximately 1 mile from our training facility. Several other nearby hotels are listed here. Century Air can provide you with transportation to and from your hotel.
There are a variety of restaurants located within walking distance of the La Quinta and other local hotels.
What happens when I complete my training?
Upon completion of your training program, you will receive the appropriate sign-offs in your log book, and Century Air will provide you with a certificate of completion to submit to your insurance company.
Course brochures include more information on training and the costs for each course. You may request a brochure by contacting us (via phone or e-mail), or you may schedule a consultation to receive a full introduction to the flight training courses including cost and requirements. Please contact us for more information or course brochures.
What is the cost of recurrent training?
The program cost range depends on the length of the program and type of aircraft. To obtain detailed information about our recurrent/initial training programs, please contact Richard Greene at the offices of Century Air, or click here to go to a request page to request a brochure specific to your aircraft type.
What services are available at Essex County Airport (CDW)?
If you will be flying into Essex County Airport for training, we have a variety of services available for your stay. Fuel and overnight aircraft services are available at Air Bound Aviation. Please let us know your requirements when scheduling your training and we will reserve your rental car and hotel as well as coordinate your aircraft parking and fueling services as needed.