"With any successful organization, the customer is the number one priority."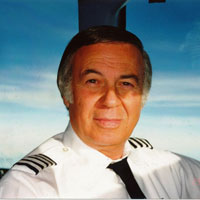 Richard A. Greene
Retired American Airlines Captain
President, Century Air
Read more…
Request information on any of Century Air's training programs and services.
Request Now
Testimonial
"After visiting many flight schools prior to starting training, I believed, and still believe, that your flight school is exceptional."
Christopher Patrick
New Milford, NJ

Century Air
19 Wright Way
Essex County Airport
Fairfield, NJ 07004
info@centuryair.com
Toll-Free: (800) 486-CENT(2368)
Local Phone: (973) 575-4800
Fax: (973) 575-4488
Hours: Mon-Fri 8AM-7PM, Sat-Sun 8AM-6PM
Located 30 minutes from New York City
Public Transport
Lakeland Bus (departing from the New York Port Authority) has scheduled services to drop off near the Essex County Airport. When available, Century Air will send a car to pick you up from the bus stop and bring you to the training center. The bus stop is only 1.5 miles from the Century Air flight training center. When we do not have an available driver, Uber/Lyft can bring you to the training center in just a few minutes.
Note: the Lakeland bus does not have a scheduled stop for Essex County Airport, therefore, you should specify to the driver that you want the Passaic Avenue stop after passing the Willowbrook Mall. This stop is not listed on the bus schedule, however; the driver will make the stop when requested. The Passaic Avenue stop is right before the Fairfield (Hollywood Ave) stop on the Route 46 West Line.
Please visit the Lakeland Bus web site for more information and schedules:
www.lakelandbus.com/bus-schedule
Or visit NJ TRANSIT for other transportation options:
www.njtransit.com