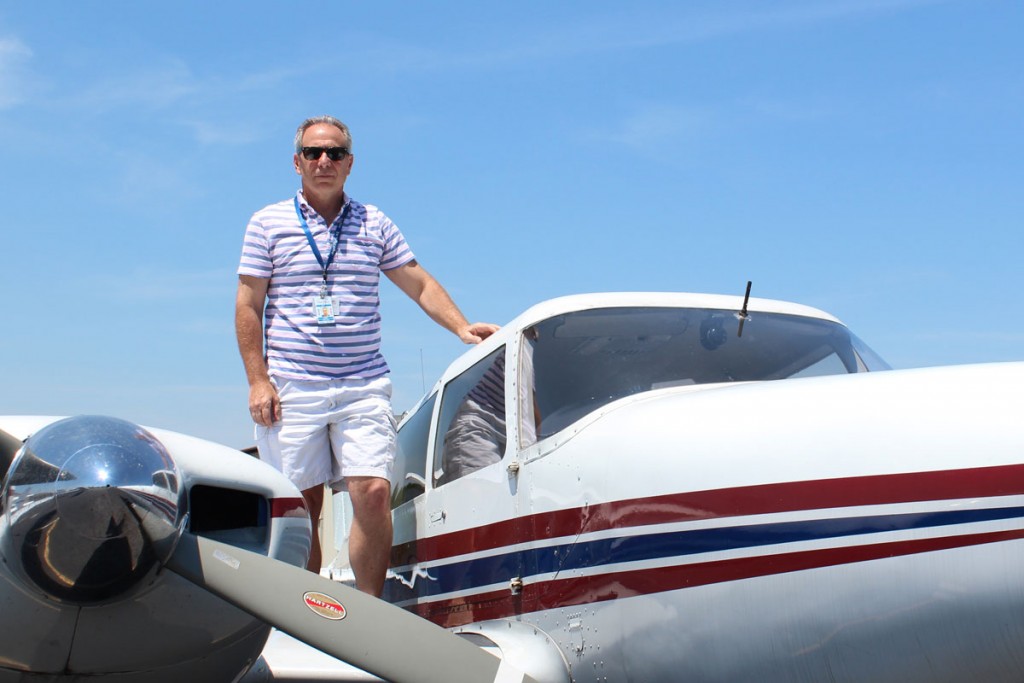 Jerry Krivitzky has been a long time client of Century Air since he began his private pilot training in 2002. Thereafter he earned his instrument and commercial while also piloting his personally owned single-engine Beechcraft Bonanza. Over the years, Jerry has been generously donating his time to Angel Flight NE, a non-profit organization, where he has built up over 2700 flight hours transporting patients to destinations for life-saving medical care. A worthy cause indeed!
We congratulate Jerry on the addition of his multi-engine rating to his list of achievements. He completed this rating in Century Air's Twin Comanche (seen here) and he will now begin 'transition training' to his newest personal aircraft, a beautiful twin-engine Beechcraft Baron.
You're doing great work, Jerry, and we're proud you have chosen Century Air for all of your flight training!
To find out more about Angel Flight NE and how to donate your time to a worthy cause, go to www.angelflightne.org.