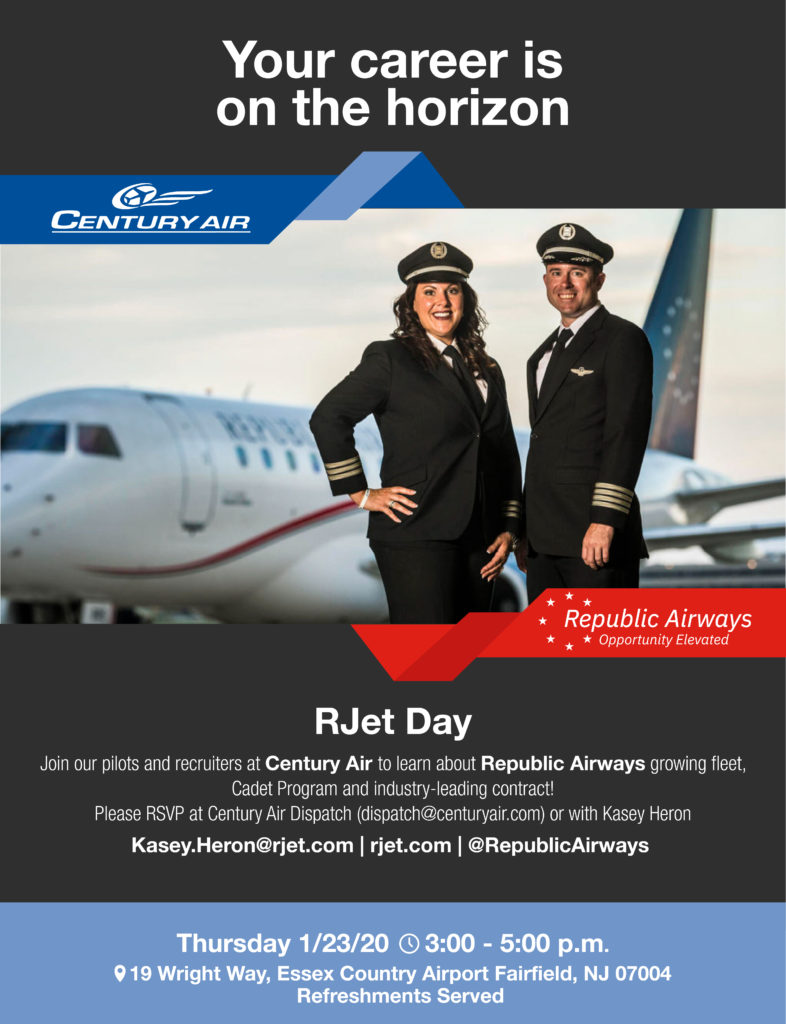 Join our Pilots and Instructors at Century Air, and meet Recruiters from Republic Airways! This is a great opportunity to learn about what Century air and Republic Airways have to offer YOU on your career path to the airlines.
Please RSVP at Century Air Dispatch desk, or email Kasey Heron at Republic Airways: kasey.heron@rjet.com
This event will take place at the Century Air Simulator Training Center, Essex County Airport, Fairfield, NJ
January 23, 2020 @ 3PM
We hope to see you there!