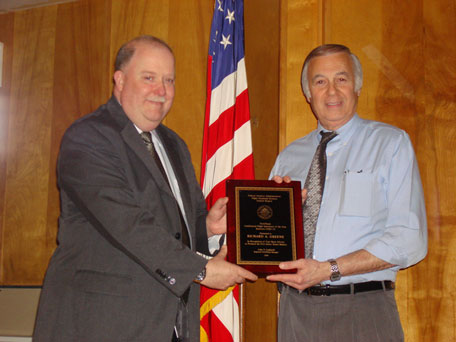 We proudly announce that Captain Richard A. Greene, President and Owner of Century Air, is the recipient of the Flight Instructor of the Year Award from the Teterboro FSDO of the FAA.
The award, which is given in recognition of Captain Greene's 50 years of dedication to flight training and his efforts to promote the FAA Safety Team's Mission, was presented by Mr. George Bennett, Manager of the FAA, during the FAA Safety Team Seminar on March 23, 2010.
Congratulations, Captain Greene!