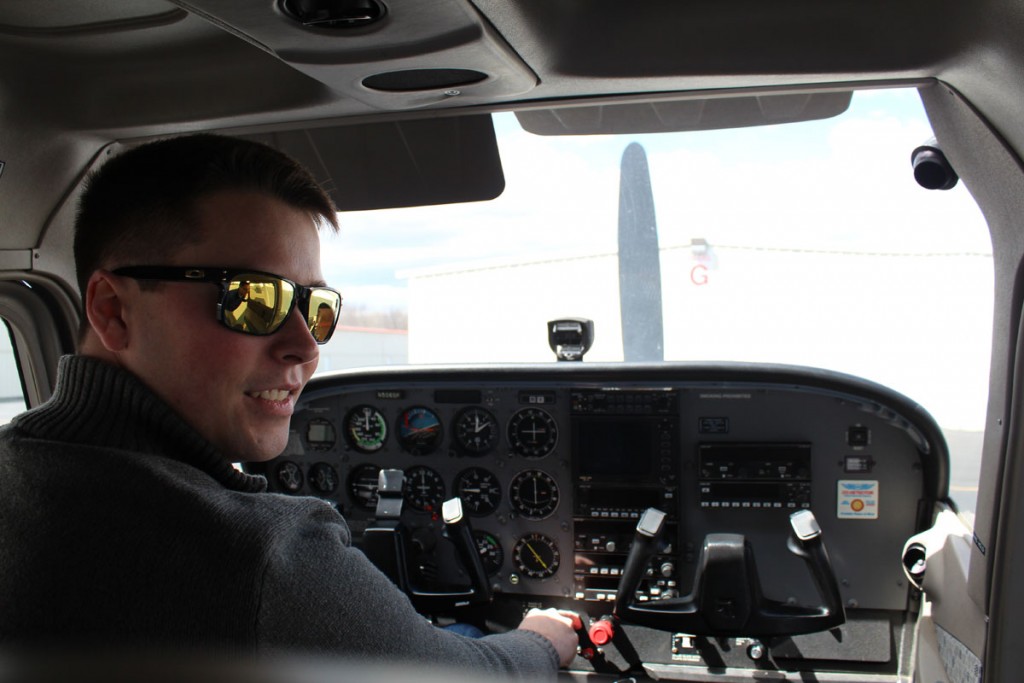 Where are you from?
Pequannock, New Jersey.
What rating did you earn?  When?
I earned my Private Pilot certificate last month.
What was the hardest and/or most memorable part of your training?
The first solo was definitely the most memorable part of my training. I'd been looking forward to that moment since I was a young kid.
How did you come to choose Century Air?
I found the Century Air website while I was stationed in Japan (while serving in the US Marine Corps as a Satellite Communications Technician) and discovered that the GI Bill would help to pay for my flight training through Century Air's Veteran's Benefits Program.
Where are you now in your training, and what are your plans for the future?
I just started my instrument training with Century Air. I am currently enrolled in the aviation program at CCM (the county college affiliated with Century Air) and when I graduate in the Spring, I'm planning on going to Vaughn College in Queens for Air Traffic control while gettting my BA in Management. I also currently work for Virgin America in Guest Services and Operations.
Sounds like a solid plan, Chris. Thank you for your military service and good luck with your future in aviation!