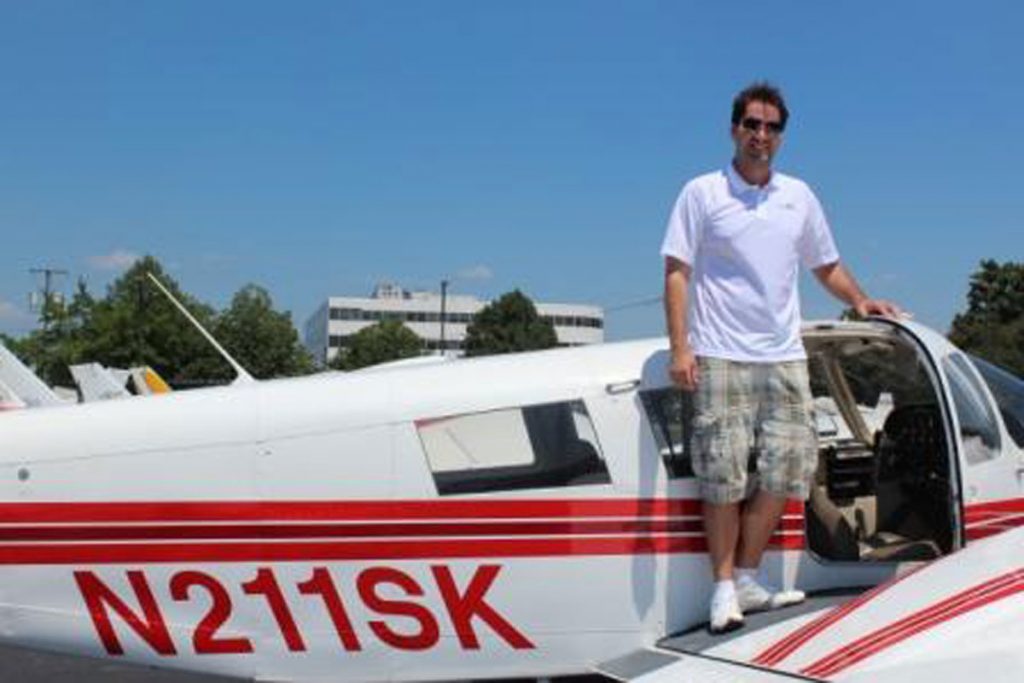 Congratulations to Vinicius Bouvier for doing a great job on his commercial flight test!
Vinicius is the first student to graduate a course in the newly aquired Seneca aircraft. He is returning to Brazil after completing the professional pilot program – and is now the proud holder of a commercial multi-engine certificate. His goal is to work for an aviation company in his homeland and we wish him all the best. We know that his excellent flying skills will help him to land a great job!
The Seneca is the newest addition to the Century Air fleet. This beautiful PA-34 is sporting twin 200-HP Lycoming engines, a Garmin 430 with WAAS, and it reaches cruise speeds of up to 175 mph. The Seneca, N211SK is great for training and sure to meet all of your multi-engine needs!