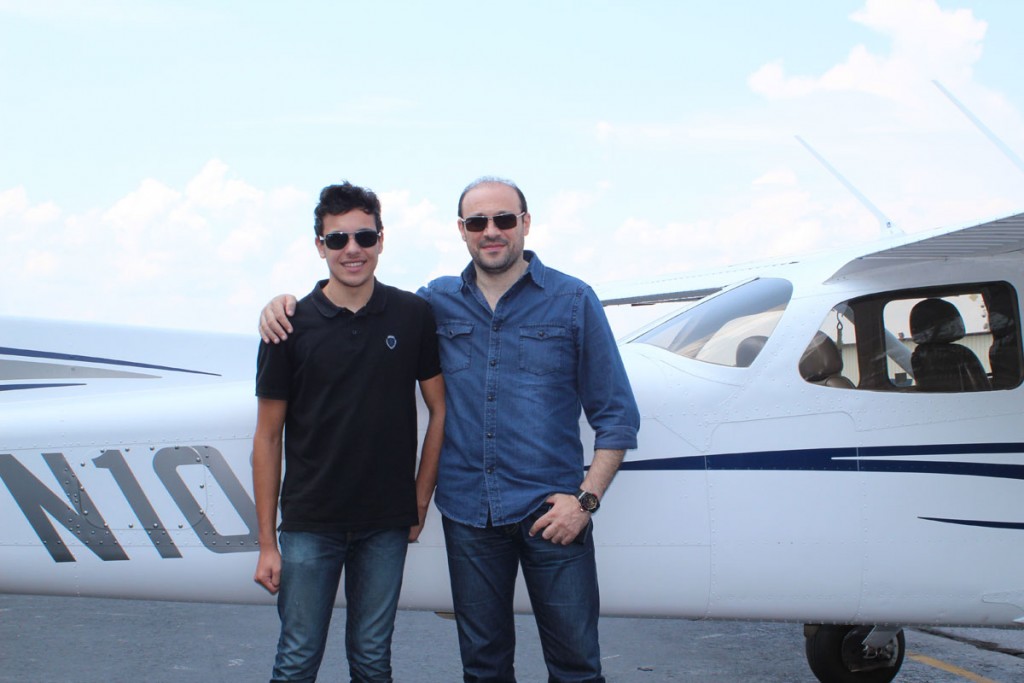 Meet Mohamed Tayee, age 17 (left), a bright, young student from Cairo, Egypt. Mohamed enrolled in Century Air's private pilot course on June 26 and completed the full program in just six weeks! He did it by training 6-7 days per week (6-8 hours per day) which included two dual lessons per day and a lot of study work in between.
Mohamed is seen here with his father, Egypt Air A320 Captain, Walid Tayee (right). Captain Tayee has been flying for Egypt Air for 25 years, and chose Century Air for his son's training based on a referral from a fellow Egypt Air pilot and former Century Air graduate. Not surprisingly, Mohamed plans to follow in his father's footsteps and has set his goal of also flying for his homeland's largest airline. When asked about his training, Mohamed stated that hardest part was the stage-three check in preparation for the final check ride. He said "it was tough, but the Chief Instructor said I did a great job, and he was very impressed!"
Mohamed is planning to return to Century Air again next summer to complete the full professional program. We all look forward to having him back here. He did an exceptional job throughout his training and was a model student!