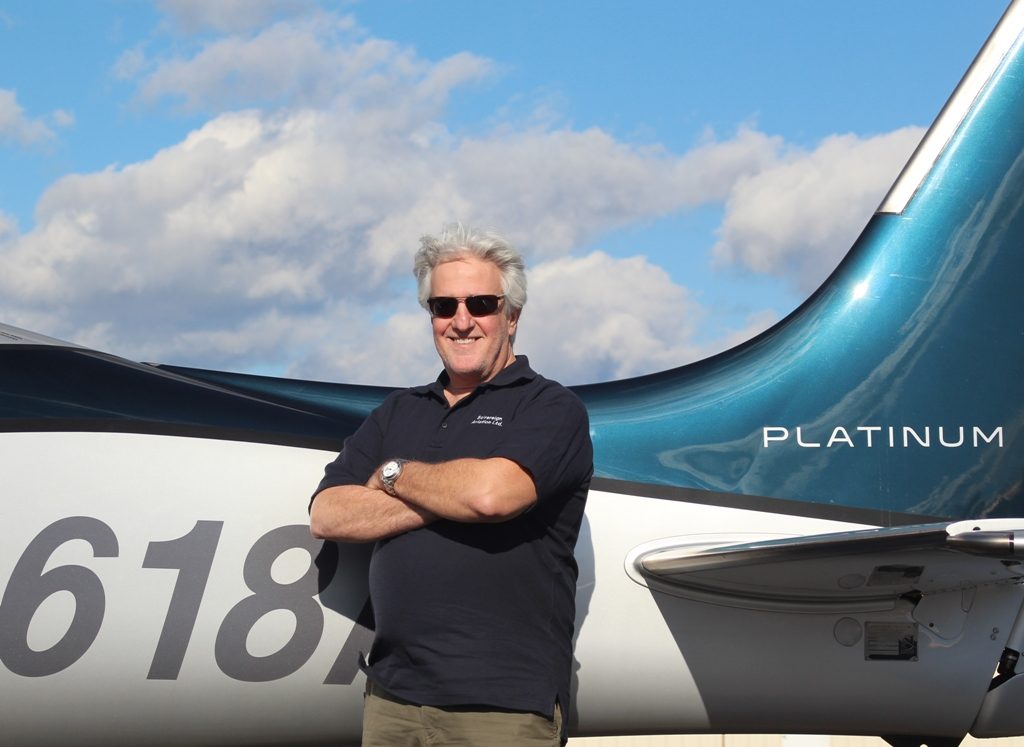 This month's spotlight is on private pilot Anthony Polifrone.  Anthony has achieved a lot in his life prior to becoming a pilot.  His background is extensive – including studies in architecture, engineering and medicine.  As the son of a neurosurgeon, you might expect him to follow in his father's footsteps but instead he developed his own successful medical career that has lasted the past 30 years.  At 50 years old he decided it was time to change course and pursue his life long interest in flying.  It's a passion he has had since he was 10 years old after taking his first flight in a Cessna 152 at Ramapo Valley Airport.  But as the years passed, flying always took a back seat to medicine and raising his family.  Now his children are grown and he's ready to take-off on what is destined to become his second career.
Anthony is now 55 years old and working towards his instrument rating in the G1000 glass cockpit.  He's ready to go the distance and will be working towards commercial and flight instructor after that.   With his energy, drive and commitment, we have no doubt that Anthony will achieve anything and everything he sets out to do.
When asked about why he chose Century Air for his training, he paused and explained that he had previously toyed around with a few other "so called" flight schools but was always disappointed with the experience and quality of training.  After logging nearly 100 hours, he decided that if he was going to do this, he wanted to do it right – and then he found Century Air.  He proudly stated "I have reinvented myself with a journey of becoming a flight instructor with Century Air".
Keep up the great work Anthony.  We look forward to helping you achieve all your aviation goals and we are very proud that you have chosen Century Air for your training….and your next career!