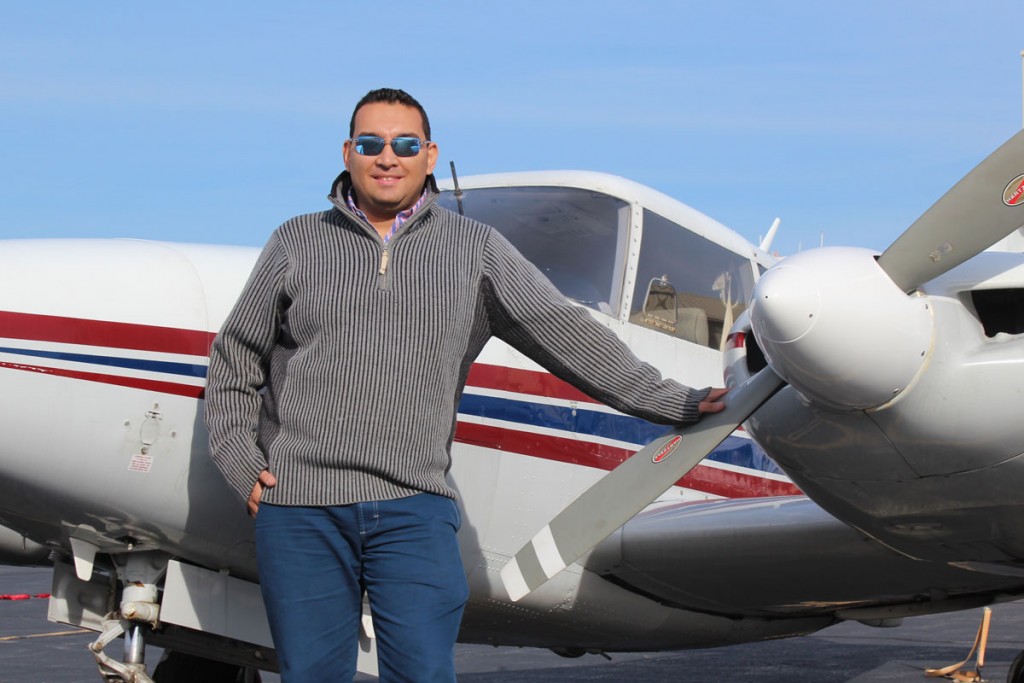 David Mosquera knew he wanted to be a pilot since he was five years old, and at the age of twenty-three he began to realize his dream when he enrolled in the private pilot course at Century Air. That was back in 2007, and today David holds a commercial pilot certificate (single and multi-engine) with an instrument rating, and he has logged over 1500 flight hours. Amazingly, he did it all while raising two daughters and supporting his family working various jobs – mostly as an airport limousine driver.
In February 2012, after completing his instrument rating (and while training for commercial), David ventured back to his homeland of Colombia to convert his licenses and gain some valuable flying experience. He spent most of his time helping to save lives while flying medical evacuations in Beech Bonanza's, and then went on to fly for another independent company in a Cessna 340. David says "these were great opportunities but it was also very difficult. Colombia is a beautiful country but most of the flying is over mountainous terrain, and combined with the inclemate weather it can be very treacherous". David credits his ability to fly safely in the challenging conditions to the training he received at Century Air.
Although he is originally from Pereira, David holds dual citizenship with the United States and his next goal is to gain a flight officer position with a US Airline. He is currently focusing on Endeavor Airlines out of Minneapolis – and with his total time and flying experience he should definitely be able to land that job!
Congratulations, David, on all your achievements! We wish you continued success on your career path and we are proud that you chose Century Air for your training!