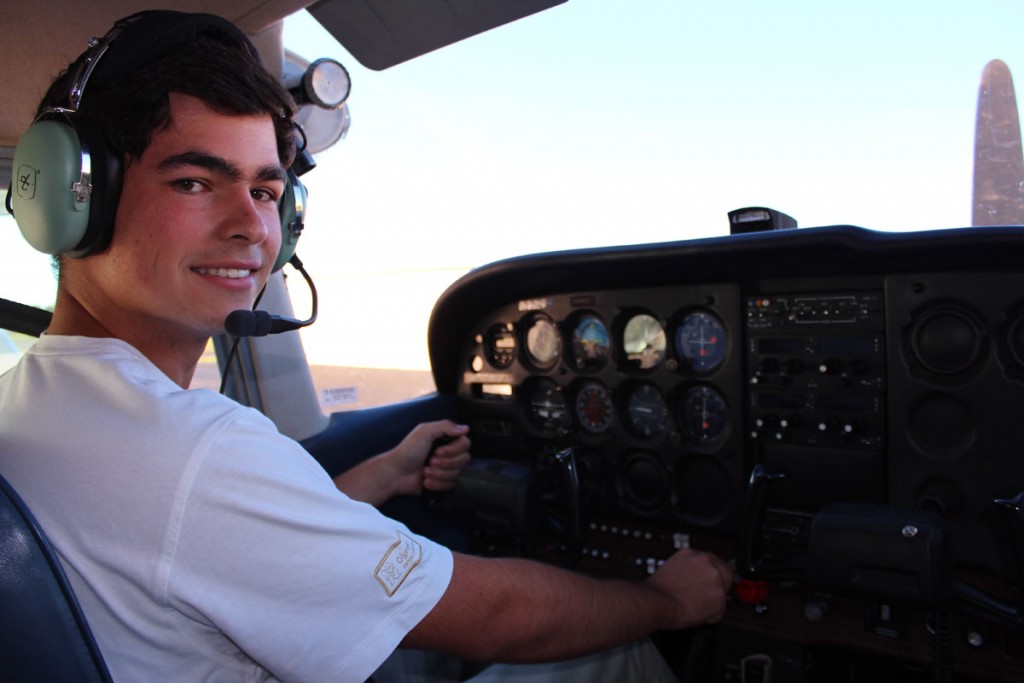 Meet Norberto Goizueta, Age 18, from Madrid, Spain. Norberto began flight training on August 16th and accomplished his first solo flight only one week later. He earned his Private Pilot Certificate on September 16th – just one month from start to finish! Now that's amazing!
How did he do it? First he chose Century Air because he said "during my on-line search, Century Air seemed like the most professional and serious school for pilot training. " Then he began his preparation necessary to attend an accelerated course. He was ready to take the FAA written exam on the first day he arrived in the U.S., and he had also studied the entire Jeppesen private manual. However; Norberto had another edge… he has been flying a 'virtual reality' simulator and learning to communicate with controllers all over the world on www.pilotedge.net. He says "the experience I received with the virtual ATC has been invaluable, and I was very confident that I would have good communication skills." Norberto's instructor confirmed that he certainly did show advanced communication skills right from the first flight. When asked about his experience with Century Air, he said "my instructor was an amazing wealth of information."
Norberto's future plans surprisingly do not include an airline career. He is looking forward to attending Century Air next year to get additional ratings, however; his plans will take him into aerospace engineering where he hopes to design all types of airplanes. He is attending Imperial College in London this fall to do just that!