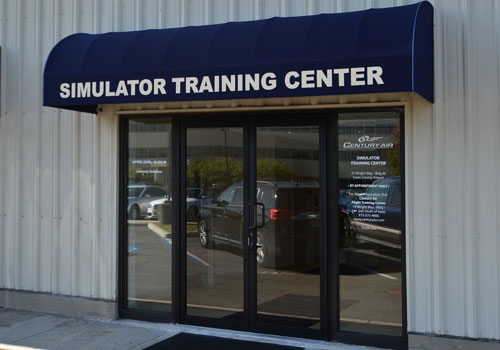 We are proud to announce that our Simulator Training Center is now operating out of a newly rennovated building at the Essex County Airport. For the past 10 years this training center was located on the other side of Passaic Avenue, but it was time to bring it closer to our flight training center. It is now within a short walk across the parking area for your convenience.
Featuring the Frasca top-of-line real world simulators – this 2,300 sq foot training center has individual rooms for simulator sessions, offices, personal study rooms, classrooms and a very comfortable lounge for students to relax between lessons and study time. Students are able to gain access at any time during regular hours by a remote buzzer system located at the front door.
This is just another way we are striving to bring our students the best training available in general aviation. Thank you for flying with Century Air!