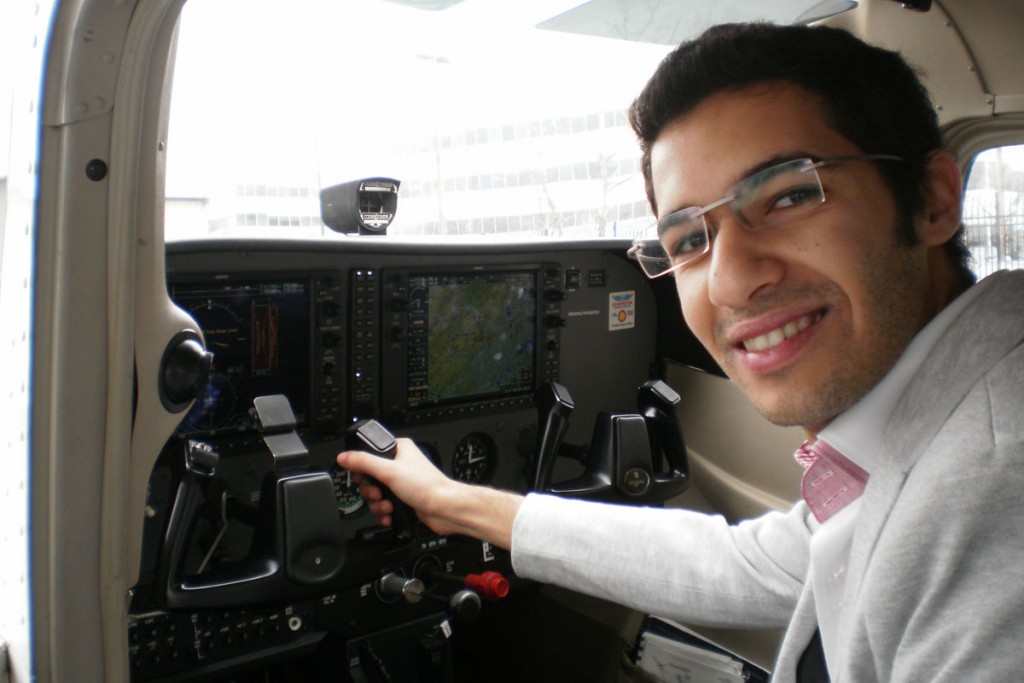 Karim Nofal is Century Air's newest instrument rated pilot. Originally from Egypt, Karim came to the USA in August to pursue his dream of becoming a commercial pilot. Karim chose Century Air for his training on the referral of fellow student and Egyptian schoolmate, Josh ElNaggar.
When asked about his training, Karim said "This was the best training of my life. The instrument rating was really difficult, but I worked hard and I'm very proud of myself. The day of my flight test, the winds were really gusting but I did well because of the great training I received! " Karim also expressed how much he enjoyed flying with his instructor, Jay. "He is very knowledgable and experienced. I learned so much from him."
Karim completed his instrument training in the G1000 Glass cockpit to gain the knowledge and experience he'll need to fulfill his future plans. Once he completes the commercial (which should be within the next month), he will be returning home to pursue a pilot job with Qatar Airways or Egypt Air. Congratulations, Karim. It sure looks like you're on the path to success!