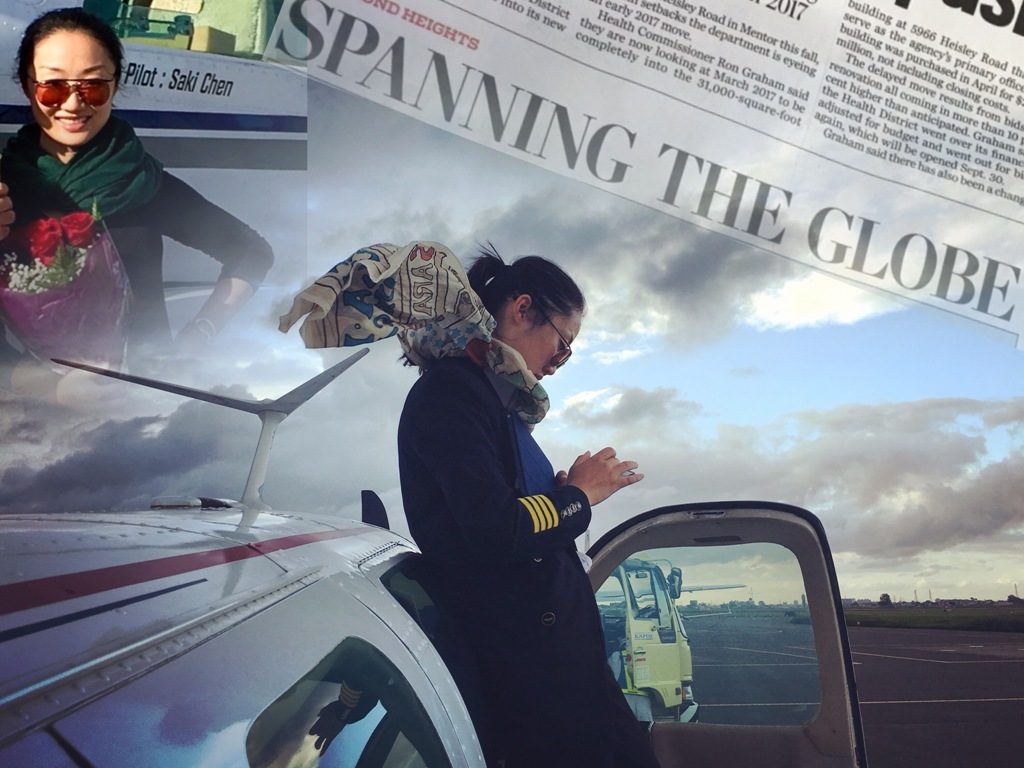 Congratulations to Century Air graduate Miss Saki Chen on completing her recent round-the-world journey, and for making a name for herself as the youngest Chinese pilot to circumnavigate the globe in a single engine aircraft.
Saki began her journey in Cleveland Ohio, where she took off from Cuyahoga County Airport in a Bonanza A-36 with two safety pilots on board for assistance. The 58 day journey covered 24,000 miles! You can view her flight path at: https://share.delorme.com/RichardRohl.
Miss Chen is a recent graduate of Century Air where she earned her private pilot certificate and instrument rating. This has been a lifelong dream of hers and we are so proud of her and her accomplishment! She is certainly taking advantage of the wonderful opportunities and experiences that a pilot's certificate can offer.
Nice going, Saki! We can't wait to hear what you'll be up to next!