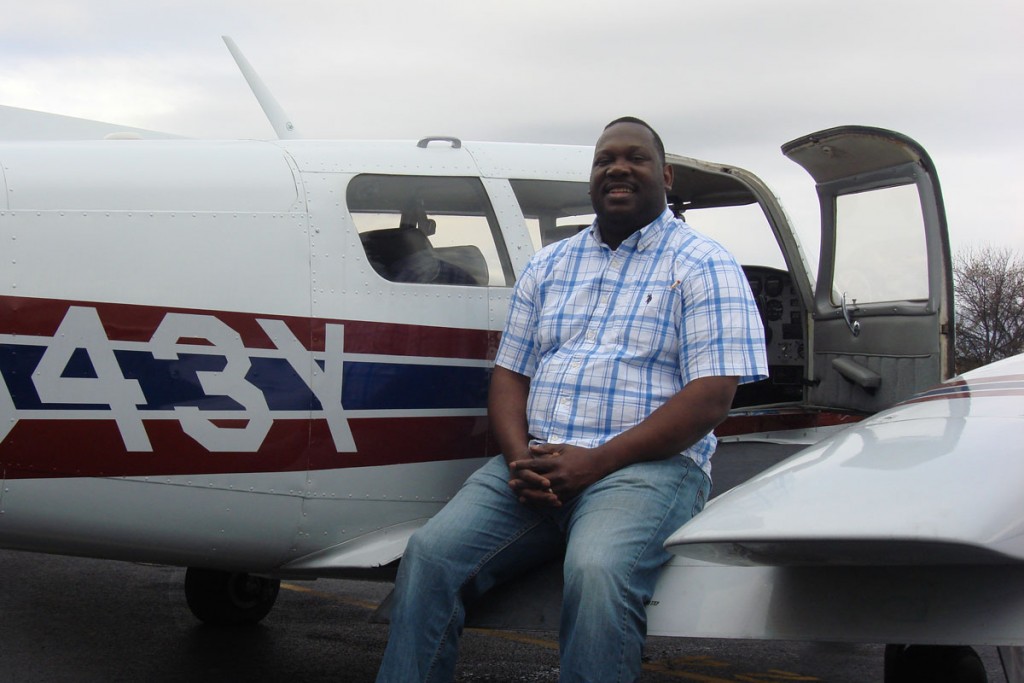 Ruthven Atkins worked as a Police Officer in his homeland of Trinidad and Tobago for sixteen years before deciding to pursue his dream of becoming a commercial pilot. He completed his private pilot certificate in the warm and sunny Caribbean climate, however; he quickly realized that there were many limitations to learning to fly in that region. There are very few airports, as well as a very unstructured and basic airspace system, and navigation is too simplistic. He knew he would need a more challenging training environment to learn real world skills and to eventually have a chance of competing with other pilot applicants. For this reason, Ruthven decided to move to the U.S. and continue his advanced aviation studies with Century Air.
With his police background, Ruthven accepted a security position at the United Nations (U.N.) and has worked his way through his training on a part-time basis – mostly on weekends. He has now achieved his goal of becoming a commercial multi-engine and instrument rated pilot. He mastered the G1000 glass cockpit for his instrument rating, and logged time in both the Piper Seneca and Twin Comanche during his commercial flying. Ruthven will be continuing to work at the U.N. until he has a job opportunity back home, which he is hoping will be with Caribbean Airlines. His back up plan is to fly for the Police Aviation Unit in Trinidad and Tobago.
When asked why he chose Century Air, Ruthven stated "I interviewed many flight schools and found that Century Air was the most professional and structured of all of them and also offered the career training that I was looking for."
We are proud that you chose Century Air for your training, Ruthven, and we wish you all the best in your aviation future!