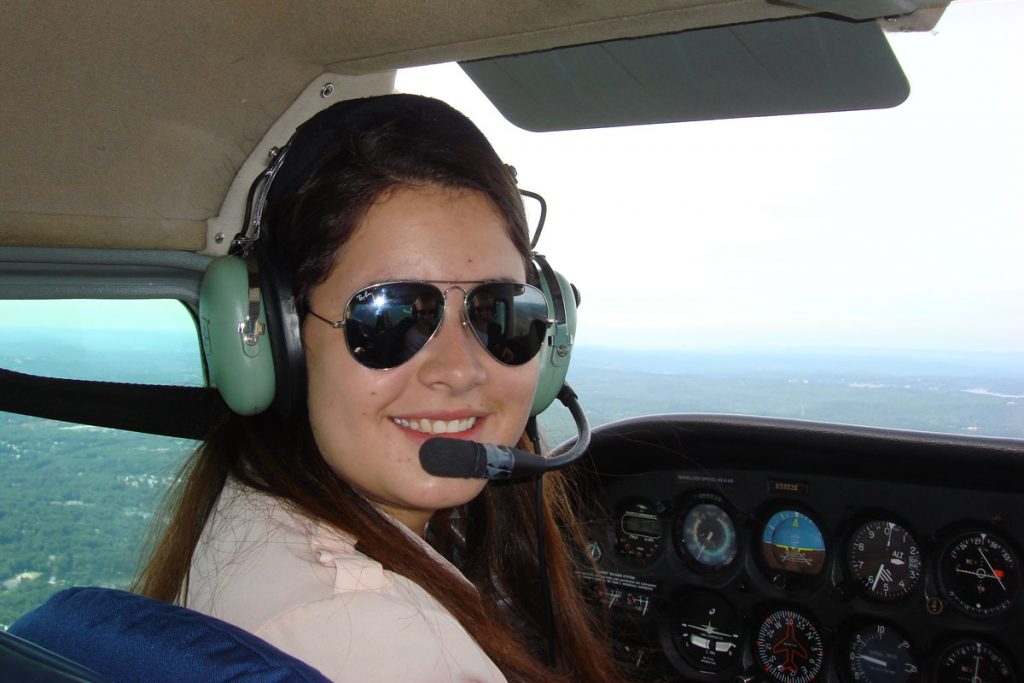 Where are you originally from?
Medellin, Colombia.
What rating did you earn?  When?
I got my Private Pilot Certificate in June of this year.
What was the hardest and/or most memorable part of your training?
The hardest part for me was learning to land the airplane.  The most memorable experience was my first solo landing.  After landing, I said to my instructor, "That was a pretty nice landing, right?", then I looked over to the right seat and realized he wasn't there!
How did you come to choose Century Air?
My father chose Century Air for me.  He was an airline pilot – he did a lot of research and here I am!
Where are you now in your training, and what are your plans for the future?
I'm almost done with instrument training, and am currently working on the written test.  Then on to commercial and multi, then I'd like to go back home and work for Avianca.